Zappen® Is Augmented Reality You Can Use. No Coding Required.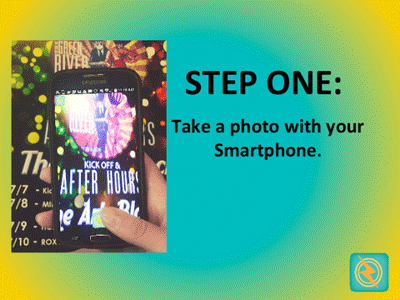 Imagine seeing a concert poster, then with one click pulling up a music video, with a second click reserving your ticket. What if you could click on posters, signs, and advertising, then immediately find yourself on a customized landing page based on the data from your phone?
We developed the Zappen® app to combine augmented reality technology with mobile search. Simply put, Zappen allows you to use almost any two-dimensional image as a visual link, in place of a QR code.
Zappen works in both indoor and outdoor environments, in a wide range of lighting conditions. It can be used with most media and combined with location based services, for images as small as a business card or as large as a billboard. Zappen images are more easily and accurately scannable than QR codes, and also protect mobile phone users against fraud. Best of all, setup is fast, easy, and free and no coding is required. Visit zappen.co to create your unique Zappable image today!