Just a Tip…
Did you know your fans can now tip at live performances using just their phones? It's fast, easy, and completely free.

Get started today.
Lotus.fm Product Architect Tess Gadwa will speak at the Southern California Linux Expo (SCALE) in Los Angeles on Sunday, March 8. Her topic: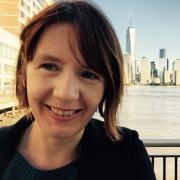 Discovery without Marketing. In the digital age we have lost something: the experience of browsing in a vast record shop or bookstore, discovering intriguing choices next to familiar ones. We are inundated by information, but most remains unseen. Lotus Petal Architecture reveals this invisible information.
Coronavirus UpdatePoolside Parlay has been cancelled. Please inquire with the organizers regarding the other events. Thank you, use good judgment, and be safe!